Winds of Change
Winds of Change: 2021 Cohort Collaborates for Climate Change
In a world with different cultures, policies, and climates, how do we find solutions for environmental challenges that similarly affect us all?
In a world of different cultures and policies, split asunder by a pandemic, how do we find solutions for environmental challenges that affect us all? Postgraduate students from Chile and New Zealand found ways via a unique online programme, and created a suite of valuable resources in the process.
In 2019, the Latin America Centre of Asia-Pacific Excellence (CAPE) launched Winds of Change, a network between Chile and New Zealand that studies resilience strategies for the climate challenges shared by the two Southern Pacific countries. Although facilitated by University of Otago academics, the student participants drive the programme through their own passion and skills. Bringing people together from science, business, education, non-profits, and policy sectors, Winds of Change guides participants along a common thread: collaborating cross-culturally to find solutions to the biggest, generational challenge: climate change.
With travel restrictions, it was a challenging year to host an in-person, cultural exchange. Winds of Change 2021, however, found opportunity within the virtual experience and brought together more people than what would have been otherwise possible. Despite the distance, the 29 participants formed partnerships that transcended borders and created connections that we hope will last a lifetime.
The participants' motivations were to share knowledge and expertise and use it for the betterment of people's lives and the environment. This came across powerfully in the opening session. Participants with education or policy backgrounds joined the program eager to explore the best way to inject new science into policy development and public discussion. As Cathy Xiong, a policy analyst in Wellington, New Zealand, said:
I would like to learn more about how to translate science into good policy and communications.
The scientists and engineers among the group wanted to learn how to best communicate their findings to the people who can make a difference. Carolina Trujillo-Espinoza, a mechanical engineer developing sensors for monitoring air and water quality in Talca, Chile, expressed:
Everything I have done will be worthless unless the community understands what is happening and how to address it.
All of the participants, no matter their background, agreed that one element was especially important: their cross-cultural make-up. Ignacio Jara, a scientist researching Paleo climatology in La Serena, Chile, said:
I'm really happy to be part of this project. I think we have a very diverse group and diversity is always good for discussion and to have different points of view and backgrounds.
Through the lens of experts in a range of fields, participants enjoyed workshops on climate science, science communication, indigenous perspectives, climate policy, climate finance, and sustainable business. Drawing on these areas, and their own collective expertise, groups with complementary skills and interests worked on projects to research climate change impacts and opportunities faced jointly by Chile and New Zealand.
Over the course of 6 months, the teams' projects evolved as they connected with organisations in both countries, which were pursuing creative strategies to tackle climate challenges. The ultimate aim was to broadcast their findings widely to inspire and nurture further action.
Eight project teams shared their experience at the final symposium on the 10th of December 2021. They presented their project work based on a specific climate problem and offered solutions for how to address it. The groups each launched a creative product, such as a film, infographic, or written article, which could be used to connect with audiences who may benefit from this information. Here is a snapshot from each of these projects.
Last Chance Tourism: Glaciers in a Warming World
As temperatures rise and snowfall declines, glaciers across Chile and New Zealand are shrinking and becoming hubs for "last chance tourism". But are tourists contributing to glacial decline, or could they play an important role in protecting them? The answer may surprise you. Kaeli Lalor (Dunedin, NZ), Javiera Otero (Napier, NZ), Paulina Mejías-Osorio (Temuco, Chile), and Gonzalo Navarro Chamal (La Serena, Chile) collaborated as a team to address this question. They spoke with scientists and conservation experts in both Chile and New Zealand about glaciers. They discovered that the impact of tourist activities on glaciers is fairly minimal, but potentially influential -- glacier tourism could be a new opportunity for education. So the team set about finding a solution.
Resource: The Nice Tourist Website
Comprised of geologists and environmental managers, this team was well-equipped to handle the science and create a website called The Nice Tourist. This educational platform highlights sustainable practices for glacier tourism, easily accessible through QR codes at key sites. The website shares a range of practical suggestions for sustainable travel that also benefit local communities that depend on the glacier. Their primary message urges people to 'travel slow, stay long'.
Indigenous Perspective on Water Use
Water is needed for all life. Unfortunately, with the onset of industrialization and modernization, water has become privatized. In both Chile and New Zealand, water has become a transaction.
After thorough investigation into how water is used in both Chile and New Zealand, Andrea Paz Eyquem Reyes (Wellington, NZ), Akuhata Bailey-Winiata (Tauranga, NZ), Isabella Ciocca (Providencia, Chile), and Chris Lijzenga (Auckland, NZ) identified various approaches to sustainable water management. The team discovered the most holistic perspectives in each country's approach to water use originate from their indigenous communities. Both Mapuche (Chile) and Māori (New Zealand) people view water not merely as a resource, but as a life force. Water is integral to life – an interconnective force that cannot be commoditized.
Resource: Written Article on the State of Water Management
As climate change exacerbates challenges within water systems, it has become urgent to reframe our perspective on water use. The team, which included leaders in international trade and sustainability, environmental scientists, and PhD students studying climate impacts on native communities, created a written article exploring the indigenous perspective on water use.
The article offers solutions in the form of a regenerative approach to water management, moving beyond sustainability to improve to improve natural systems.
Eating for tomorrow: food and climate change
Food is universally linked with our identity, culture, and society, but the globalized food industry dominates our environment, much to our detriment. The links between food systems and climate change are rooted in industrial agriculture which, in both Chile and New Zealand, command a large part of the economy. The negative environmental and social impacts of agriculture include high greenhouse gas emissions, land use that threatens native species and water quality, and financial challenges for small-scale farmers.
Resource: Video on Transforming Food Systems
Dian Muñoz (Rolleston,NZ), César Gonzalo Contreras Osorio (Ñuñoa, Chile), Olivia Adamson (Te Awamutu, NZ), and Summer Wright (Auckland, NZ) addressed this challenge; as a team of environmental engineers, scientists, and PhD students in food science and food technology, the group discovered that by digging deeper into the problem, solutions were revealed. They created a video that framed this challenge in a positive light, highlighting communities in both in Chile and New Zealand who have come together to improve food sovereignty.
The video empowers viewers with the knowledge that individual choices about what they put on their plates will help. The video also addresses how policy can improve food security, explains the benefits of national food strategies, and helps tell the story of eating for tomorrow.
Community access to adaptation finance
Climate change is an undisputed reality for both the Chilean and New Zealand governments. Communities within both countries face disproportionate risks from climate disasters compared to the rest of the world. Unfortunately, there is a lack of finance for vulnerable communities to adapt to these risks. John Clemo (Solomon Islands), Paula Lopez (Invercargill, NZ), and Emma Kerr (Wellington, NZ) identified nonprofits that work with communities to provide this much-needed climate finance. However, as a team comprised of business consultants, climate adaptation leaders, and graduate students studying ecotourism and environmental management, they discovered that there are still gaps in the market.
Resource: Infographic on Climate Change Community-Based Projects
This group identified the importance of enabling policy for climate adaptation projects, but also, increasing climate finance for communities needing to adapt. They found that highlighting co-benefits may be a powerful way to demonstrate the impact that funding these projects can have. For example, re-planting and protecting a mangrove forest to help mitigate floods can also prove to be an excellent habitat and support sustainable fishing; these projects can effectively enrich communities. As part of their solution, the group created an infographic to inform communities about the benefits and options of climate finance projects.
Wetlands in Flood Mitigation
Across the globe, flooding is worsening due to climate change, affecting both human and natural environments. Efforts to keep people away from flooding, and to keep flooding away from people, are diverse but one simple solution is to protect an ecosystem that naturally mitigates flooding: our wetlands. Rata Pryor Rodgers (Christchurch, NZ), Begoña Ramírez Ibaceta (Santiago, Chile), and Esteban Martinez (Queenstown, NZ), a team comprised of marine biologists and environmental engineers, shone a spotlight on organizations in both Chile and New Zealand that advocate for the value and protection of wetlands. When wetlands are restored, they play many ecosystem roles, and have an important function in flood control.
Resource: Infographic on Wetlands as a Solution to Reduce the Risk of Flooding
After speaking with experts in wetland conservation, the group highlighted the importance of these collaborative networks in mitigating floods intensified due to climate change. Wetlands are interconnected systems that function best when all parts are heathy; the experts asked us to think of ourselves in this way and encouraged the group to model solutions based on the intelligence found in nature. In an infographic, presented in English and Spanish, the group explained the types of flooding that might happen in different areas and shared information about the damage they cause. This infographic frames wetlands as a potential solution to reduce the risk of flooding.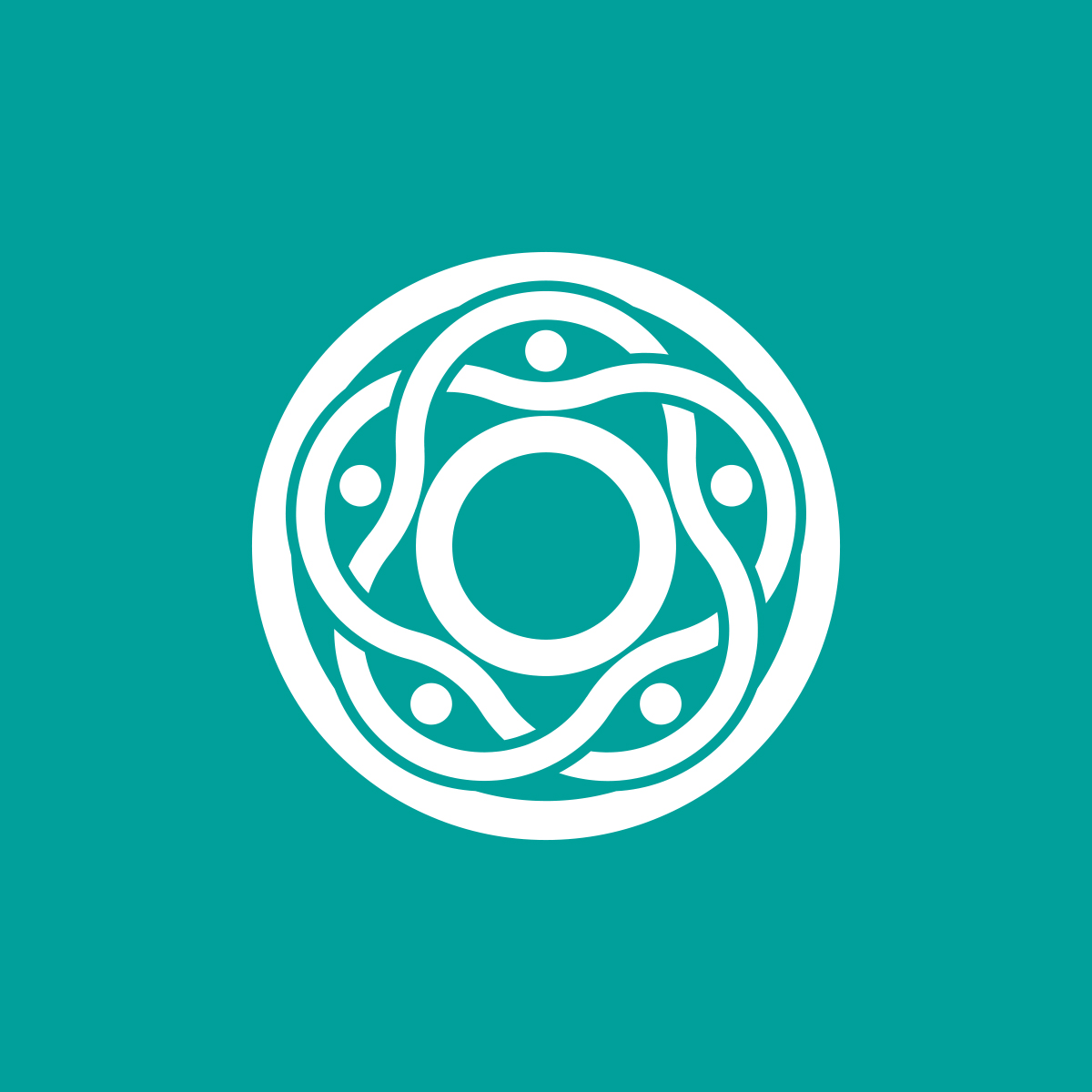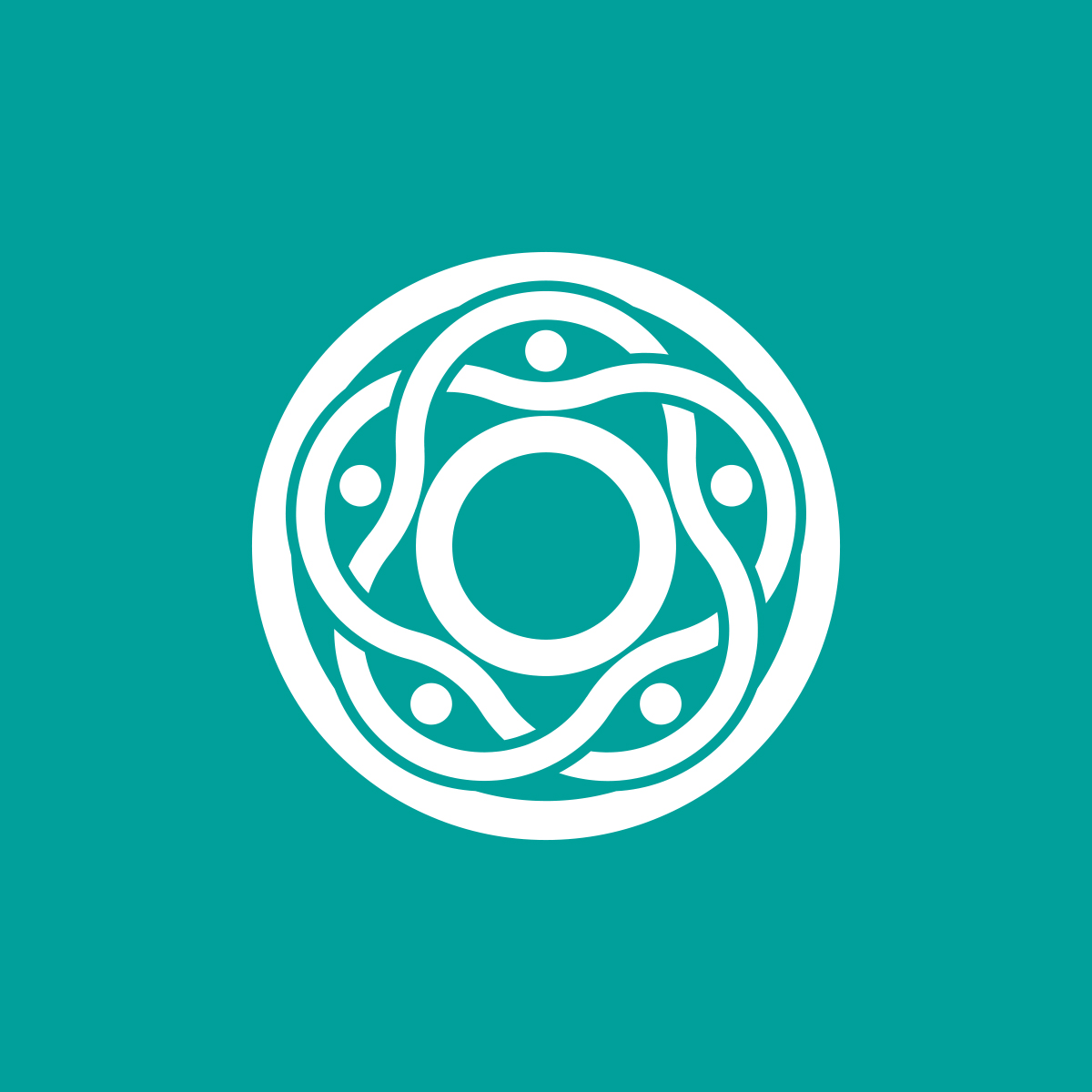 Environmental Education for Water Scarcity
Depending on where we live, water can be an abundant resource or it can be scarce and expensive – but all over the world, it is a necessity. Guillermo Rodriguez (Wellington, NZ), Cathy Xiong (Wellington, NZ), and Catalina Ovando (Punta Arenas, Chile) tackled the challenge of water scarcity by developing an interactive workshop for schools in Chile and New Zealand. This group, comprised of environmental policy analysts, science researchers, and national geographic certified educators, investigated environmental education as a tool for climate mitigation. Environmental education teaches individuals about critical thinking and problem solving, and importantly it nurtures decision-making skills. Ultimately, these skills will be essential for our future leaders as we address our climate challenges.
Resource: Educational Bundle on Water Scarcity and Climate Change
This group created a series of bi-cultural lesson plans in English and Spanish, for teachers to use as a resource for education about issues and solutions relating to water. These will be shared with teachers networks in both countries, and with the Science Learning Hub in New Zealand. The benefits of these educational bundles extend beyond environmental challenges into bridging cultural gaps. By creating both English and Spanish lesson plans, the group is empowering teachers with the tools to help student's understand that although water is a shared, global resource, access to water varies on the location; this is key to education on environmental equity.
Seaweed: an ocean of opportunity to address climate change
The coasts of Chile and New Zealand are both home to spectacular kelp forests, which are productive ecosystems and huge players in stabilizing the climate. Seaweeds draw down carbon and are responsible for 20% of the oxygen in the earth's atmosphere! Kelp forests may provide valuable opportunities for fighting climate change, but they are also highly vulnerable to marine heatwaves.  Blake Hornblow (Dunedin, NZ), Joseph Julca Mendoza (Santiago, Chile), and Laura Catalan (Christchurch, NZ) investigated this two-sided challenge and created infographics highlighting emerging solutions.
Resource: Infographics on Seaweed as a Solution for Climate Change
The team, which included marine biologists, ecologists, and scientists, identified organizations including: nonprofits that certify blue carbon credits with companies willing to partner and preserve kelp forests; scientists studying seaweed ecosystems and the many natural services they provide; and companies testing kelp in cattle feed to reduce methane emissions from livestock. Overall, seaweed offers a profound tool for reducing greenhouse gas emissions; these solutions only need to be implemented. The team created infographics in English and Spanish for those wanting to pursue these opportunities,
Nitrous Oxide: A Forgotten Gas
Feeding our growing global population whilst cutting down drastically on emissions of greenhouse gases is a major challenge facing the future of agriculture. As one of the leading sources of emissions, we often hear about carbon dioxide and methane associated with food production. A lesser-known gas, nitrous oxide, is produced by ruminant animals and has a powerful warming effect, so much so that it accounts for up to 12% of the global temperature increase observed over the past century.
Resource: Video on Nitrous Oxide Mitigation
With policy changes relating to nitrous oxide in agriculture just around the corner, Ignacio Jara (La Serena, Chile), Carolina Trujillo-Espinoza (Santiago, Chile), and Nicholas Jolly (Wellington, NZ) set out to investigate the agricultural sources and possible sinks for this third gas. As a group of environmental scientists, engineers, and policy advisors, they created a short video for farmers to help them understand their nitrous oxide emissions and support their plans to manage them. By addressing the scarcity of information about nitrous oxide, the groups aims to encourage these necessary conversations and make it easier to transition.
Conclusion
The assignment for the Winds of Change 2021 cohort was to answer the question: how do we find solutions for climate change?
While there are many answers, the participants unlocked a simple, but powerful resolution: through cross-cultural collaboration, solutions arise. By leveraging current infrastructure and existing organizations, countries can join together, share resources, and enact change. The participants realized that although the tools for enacting change exist, the challenges come from delivering these to communities through means of communication, education, and financial resources.
Climate change is both an environmental and cultural challenge; therefore, global partnerships and international collaboration are essential. The Paris Climate Agreement in 2015 demonstrated what could be achieved when every nation commits to reducing greenhouse gas emissions; these commitments are now re-visited every year during conference of the parties (COP) to ratchet up ambition and avoid more dangerous climate change. As shown from decades of global meetings, we know that the more diverse the collaboration, the greater the impact.
The Winds of Change programme showcases how international collaboration between Chile and New Zealand, two countries facing similar climate challenges, can address issues through knowledge exchange. By exploring the differences in how each country responds and adapts to environmental challenges, Winds of Change catalyzes efforts to implement effective solutions.
Sarah White, Centre for Science Communication, University of Otago. Sarah is based out of California, USA and recently completed a Postgraduate Certificate in Science Communication from the University of Otago via distance. As a writer and communicator, her goal is to promote environmental technology, sustainable organizations, regenerative communities, and climate change policy. Sarah hopes to continue educating the broader public on the positive impact born from intelligent networks, collaborative efforts, and the mission to live in balance with nature.
Feature image: Chile and Aotearoa have glaciers and fjords in common—can they collaborate to protect them? photo; iStock/Martina Pellecchia
Read more about Winds of Change