Diversification
Diversifying into New Asia-Pacific Markets: Pathways for NZ Businesses
Market diversification is vital as New Zealand businesses re-set and recover in the wake of Covid-19. The Asia-Pacific offers many diversification opportunities, but what should businesses consider when entering new markets in a complex and changing environment?
The Asia-Pacific offers rich market diversification opportunities for New Zealand businesses looking to reset and recover in the wake of the pandemic, but what should firms consider when entering new markets in a complex environment? Experts in international business and trade offered insights in an event presented by the Centres of Asia-Pacific Excellence (CAPEs).
The event was the first of a series of dialogues between exporters, academics, and trade experts about new markets in the Asia-Pacific and was held at the National Library of New Zealand and online, on 25 November 2021.
Our country is at a new moment that presents common challenges, which we need to explore together. New Zealanders are looking at how they will reconnect to the world when borders reopen and advancing plans to recover from COVID-19's disruptions – Matthew O'Meagher, Director, Latin America CAPE, and event moderator
Whether small or large, growing or established, New Zealand businesses can develop new markets, reinvent supply chains and manage risks in a changing world—that is, with a little alternative thinking and making the best of New Zealand's strengths, according to the expert speakers at the event.
This report captures the event's main insights:
Changes in global value chains, consumer behaviour and trade settings are creating Asia-Pacific opportunities that businesses can seize through diversification.

Diversification is about more than geographical markets: it includes redesigned products, new sources of talent or components, reconfigured supply chains, new market spaces, new thinking, and diversification within organisations.

New Zealand's business conditions and innovative trade agreements provide an excellent foundation for diversification — they remove invisible barriers and expand exporters' options.
Read on to find out more about diversifying into new Asia-Pacific markets, or watch the full event at the link below.
---
Watch the full event (1hr 33 min)
---
The CAPEs extend their deep appreciation to the event speakers:
Phil O'Reilly: Managing Director, Iron Duke Partners
Greg Balla: CEO, Wellington Drive Technologies
Tracey Epps: Trade Law Consultant, Chapman Tripp, Senior Lecturer in International Trade, University of Otago Faculty of Law
Matt Rašković: Director of Learning and Teaching for BCom in Management, School of Business and Government, Te Herenga Waka-Victoria University of Wellington
Ziena Jalil: Independent Director and Strategic Advisor
------------------------------------------------------
The global context for diversification  
Changes in global value chains, consumer behaviour and trade settings are creating new opportunities, which businesses can seize through diversification.
Several trends in global business should cause New Zealand businesses to consider diversifying into new markets, according to Phil O'Reilly, who set the scene for the discussion by giving an overview of the current global context for diversification. Among his key points were that:
Diversification can strengthen supply chains: pre-pandemic, the supply chain was creaking under disruptive and inherent forces, including a need for more diversity in the supply chain, as dramatically demonstrated by the Evergreen incident in the Suez Canal.
Manufacturing changes are driving diversification: Labour and energy costs, for example, are rising in previously low-cost manufacturing bases such as China. Automation is giving businesses the option of manufacturing closer to customer bases.
New customer bases are creating diversification opportunities, with new markets emerging from Vietnam to Latin America.
Covid has pierced assumptions about customer behaviour, in a way that enables diversification of services and supply chains.
The  received wisdom was that if US consumers buy a car, they want to drive it away that Saturday…but without that opportunity, when you couldn't have a yard full of cars because of Covid and supply chain issues, US consumers were prepared to wait, sometimes for months. That's been the case in New Zealand too. — Phil O'Reilly
Thriving online business during the pandemic proved that New Zealand's distance does not confine it to a future of 'weightless' trade but rather 'right-weighted' trade in markets where timing and freight are not critical. New supply chain models can help businesses achieve this, for example via efforts such as the Southern Link between Asia, New Zealand and Latin America.
Three perspectives on market diversification
What does market diversification mean for New Zealand businesses in an Asia-Pacific context? Any business needs to consider this important question from multiple angles, and so the CAPEs brought together business, academic and trade experts for a well-rounded perspective. The conversation provided answers ranging from better routes from manufacturing floor to customer, to the use of strategic creativity and making the most of New Zealand's innovative trade agreements.
A Business perspective: redesign products to create supply flexibility and move manufacturing closer to customers
Wellington Drive Technologies' (WDT) response to supply chain disruption exemplifies the role of diversification in recovery and opportunity. The commercial refrigeration technology business's supply chain stretches across the Asia-Pacific, from a manufacturing base in Vietnam to a high-performing business team in Mexico. While supply chain disruptions forced the business to revaluate its supply chain, the result was a stronger supply chain overall. WDC's lead time for obtaining microprocessors, for example, blew out from 100 to 500 days, as CEO Greg Balla explained:
The impact [of a challenging supply chain environment] from a diversification perspective, is that we are using most of our engineering teams to redesign our existing products to give us more flexibility in where we source our components. So our sourcing strategy focuses not just on efficiency and cost but also on risk management. — Greg Balla
In turn, diversifying sources enabled WDT to move its supply chains closer to its customers.
An academic perspective: rethink markets and think laterally to make the most of strengths
Diversification is something any New Zealand business can embrace, suggested Matt Rašković—they just need to think a little differently. In his research and discussions with managers about the nature of change, what stood out to him was the 'certainty of volatility' and the need to adjust accordingly.
Businesses are accustomed to seeing political risk, for example, as an exogenous factor that they can only react to. Now, firms need to see political risk as endogenous and understand how their actions can form part of the machinery that forms political or other risks.— Matt Rašković
Diversification is not just for big multi-nationals, said Rašković, speaking of New Zealand's predominantly small and medium businesses. Small organisations can think outside the box without having to devise grand diversification strategies. Instead of following large players, he suggested that businesses looking for a niche edge should scan for cues at the market fringes where, studies show, signs of future market directions can often be found.
Another way for any company to rethink diversification, he added, is to ask what a 'market' is:
Think about the 'where' shifting from places to spaces. A market does not necessarily have to be a country, it can be a city, a generation, a future generation. — Matt Rašković
The trade expert perspective: trade agreements give businesses more options
Trade agreements take care of the obvious barriers—tariffs and quotas—but also create options in ways we might not recognise, explained Tracey Epps.
Tackling tariffs and quotas remains important in the primary sector, so government work in this area is crucial.  Yet while businesses will definitely notice when a trade agreement lowers tariffs, they are in danger of tolerating other barriers as the normal 'cost of business' without realizing it, especially in the services sector. Trade agreements can potentially clear away unnecessary or domestic-favouring regulatory and professional requirements. They also establish baselines for all regulations, so that businesses can easily know all the rules and not be surprised by unpredictable changes in requirements.
When we talk about spreading risks, a fundamental purpose of FTA's [Free Trade Agreements] is to maximise business options so businesses can then figure out what is best for them. — Tracey Epps
New Zealand business diversification, now
How and why are New Zealand businesses diversifying at this moment? The three panellists reported their observations from the field.
Businesses are diversifying their services within markets, even if diversification into new geographic markets has slowed. WDT, for example, is using its refrigeration technology and the Internet of Things (IoT) to focus on a new service: helping clients to adapt their business models to the Covid environment, through remote refrigeration management.
Diversification is becoming pro-active, as well as reactive: NZ businesses already diversify in reaction to risks and disruption, Rašković observed. But they also need to pro-actively diversify to anticipate or seize opportunities. Moving into growing markets such as ASEAN is but one example of this. Diversification is part of a broader approach to risk management overall, including for example climate and political risks, added Epps.
Many businesses see opportunity as growth in volume, for example we have seen great growth in exports to Indonesia … but we don't see growth from going into other fields and industries. So there is definitely room for improvement. – Matt Rašković
Diversification is a shared effort: The government cannot directly drive diversification but through free-trade agreements can reduce reliance on a few markets, and open doors for business to diversify. RCEP and CPTPP are important for this as they bring smaller countries into a larger market.
Looking two years ahead: the future of business and diversification for New Zealand businesses
'Better prepared for the unexpected' characterises New Zealand businesses as they look to 2024 and beyond.
Over the last two years nobody could have predicted what would happen. Now we're more 'just-in-case' ready for what might happen in the next two years. — Matt Rašković
Leaders need to revise their visions of the future and the impact of a changing landscape. As one example, WDT's governance board is thinking very differently compared to before the pandemic:
There are risk and ESG [environment and social goals] aspects. It is having a huge impact on the way we think about our business and the opportunities in front of us. — Greg Balla
Staying connected and creative is crucial for diversification. As long as New Zealand remains in quarantine, there is potential for a perfect storm of isolation in terms of losing diverse thinking, talent and experience, warned Rašković. For businesses to diversify, he stressed the need for internal diversity: such as employing people from target markets such as Southeast Asia or Latin America, and from target demographics, such as Indonesians of the millennial generation.
Conclusion: diversification in many guises
Covid 19 has no doubt changed our world in ways that we didn't expect but it has provided the opportunity to reimagine in ways that we probably wouldn't have thought of otherwise — Ziena Jalil
Concluding the discussion, Ziena Jalil noted the focus on opportunity out of adversity and the many ways in which diversification fuelled such opportunity.
Diversification stemmed from shifts in consumer behaviour, including the rise in green consumerism; a focus on sustainability and the Sustainable Development Goals; the desire for products and services that are kinder to the people and planet; and other trends in the Asia-Pacific such as rapid urbanisation and digitisation, and middle class growth.
As businesses we need to think critically about  the importance of purpose, planet, people, partners, and presence. We need to not just sell products and services but be in engaged in solving problems—be that climate change, inequality or skill-shortages. We need to be relevant and remain relevant in a fast-changing world. — Ziena Jalil
---
Explore further with the CAPEs
Want to learn more about exporting into Latin-America?
The Latin America CAPE is launching a new course for Kiwi businesses looking to export into Latin America, and applications for spots are open until 25 February 2022.
Diversifying into Latin America will deliver a comprehensive set of modules over eight weeks on how to engage successfully with this diverse region. The course leverages off the expertise of the CAPE, academics from the University of Auckland and Massey University, and valuable input from Kiwi businesses with export experience in Latin America.
---
Further resources mentioned during the event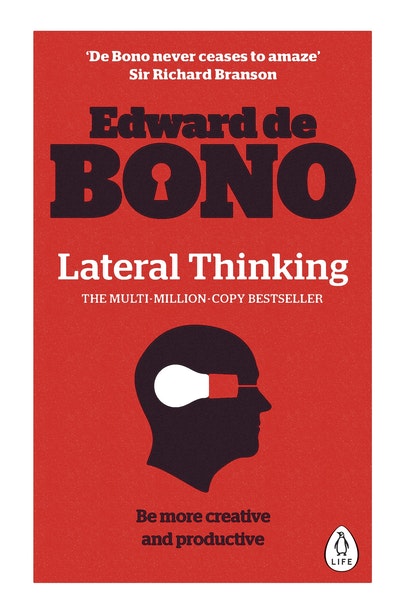 ---
* Quotes in this article may have been edited for clarity and brevity. The views expressed in this article and the webinar do not necessarily represent the views of the Centres of Asia-Pacific Excellence.